The Briefing on Friday 9th February 2018
In this edition of The Briefing from Informed Choice on Friday 9th February 2018 – interest rates could rise faster, mortgage arrears and possessions decline, stamping out unpaid internships, correction territory for US stocks, and profits fall at Nationwide.
Subscribe to The Briefing by email
Interest rates could rise faster
The Bank of England has kept interest rates on hold at 0.5%, but hinted rates could rise sooner and faster than expected if economic growth continues to improve. Members of the Monetary Policy Committee said interest rates would need to rise earlier and by a 'somewhat greater extent' than previously thought when they met in November.
Economists are predicting another rate rise as soon as May. Pound Sterling rose by around 1% against the US dollar and euro following the Bank's comments.
Minutes from the Monetary Policy Committee's meeting said:
The Committee judges that… monetary policy would need to be tightened somewhat earlier and by a somewhat greater extent over the forecast period than anticipated at the time of the November report.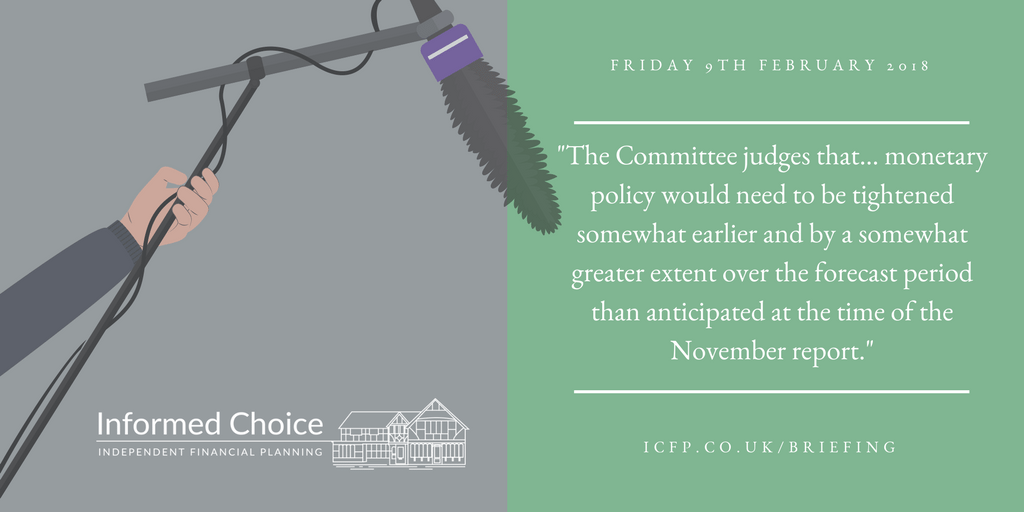 Mortgage arrears and possessions decline
The latest figures from UK Finance show a continuing decline in mortgage arrears and possessions. There were 82,800 homeowner mortgages in arrears of 2.5% or more of the outstanding balance in the fourth quarter of 2017, 7% fewer than in the same quarter of the previous year.
Within the total, there were 24,700 homeowner mortgages with more significant arrears (representing 10% or more of the outstanding balance). This was 1% fewer than in the same quarter of the previous year.
1,100 homeowner mortgaged properties were taken into possession in the fourth quarter of 2017, 8% fewer than in the same quarter of the previous year.
Commenting on the data, Paul Smee, Head of Mortgages at UK Finance said:
Annual homeowner possessions currently stand at a 36 year low, with overall arrears and possessions continuing to decline. This reflects the mortgage industry's continued commitment to appropriate and prudent lending.

All potential borrowers are carefully assessed against their ability to pay back their loans, and lenders work closely with their customers to ensure that any payment issues are dealt with at an early stage. Anyone experiencing difficulty with their mortgage should contact their provider immediately.
Stamping out unpaid internships
HM Revenue & Customs has written to more than 500 businesses in a campaign to "stamp out illegal unpaid internships." The letters, sent out during the past three months, reminds employers they must may the minimum wage to all interns classed as workers.
The government is asking HMRC to focus its minimum wage enforcement activities on firms using unpaid interns. The move is part of the government's response to a review of working practices, the Taylor Review, which highlighted the issue of unpaid internships.
Within the Taylor Review, it said the government should make sure that "exploitative unpaid internships which damage social mobility in the UK, are stamped out".
Correction territory for US stocks
US stock markets fell on Thursday, with the Dow Jones losing more than 1,000 points, down 4.2%, and the S&P 500 index falling by 3.7%. Trading volumes were around 50% higher than average. The sell-off intensified in the final hour of Wall Street trading and means the US stock market is now technically in 'correction' territory, having fallen 10% from its recent peak.
The broad-based sell-off of stocks followed a period of calm following global stock market volatility at the start of the week. Investors are concerned about the prospects for the US economy and threat of rising interest rates to tackle higher price inflation.
Profits fall at Nationwide
Nationwide Building Society has reported a 6% fall in nine-month statutory pre-tax profit, driven down by lower consumer spending in the wake of the Brexit referendum.
Britain's second largest mortgage lender reported a profit of £886 million for the nine months to the end of December, falling from £946 million for the same period a year earlier.
Nationwide chief executive Joe Garner said:
Household spending, a key driver of growth, lost some momentum. Retail sales and car registrations have slowed and consumer confidence has also softened.
Subscribe to The Briefing by email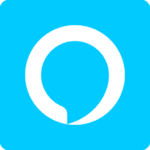 Informed Choice Radio provides a regular personal finance and investment news summary, with an updated Flash Briefing for your Alexa enabled device. Search for Informed Choice Radio in your Amazon Alexa app or visit https://www.amazon.co.uk/Informed-Choice-Radio/dp/B074DZZ1MF/ to enable this Flash Briefing.