The Briefing on Thursday 8th February 2018
In this edition of The Briefing from Informed Choice on Thursday 8th February 2018 – second month of house price falls, working past state pension age, millions to benefit from enhanced benefits, Japanese UK investment talks, and anti-Brexit donation.
Subscribe to The Briefing by email
Second month of house price falls
The latest Halifax House Price Index shows prices in the last three months to January were 2.2% higher than in the same three months a year earlier. On a monthly basis, prices fell for the second consecutive month in January, by 0.6% following a 0.8% decrease in December.
The average price of £223,285 at the beginning of the year is 1.9% higher than in January 2017, when it stood at £219,217. However, the current price has edged down after recording £226,408, the highest on record, in November.
Russell Galley, Managing Director, Halifax Community Bank, said:
Although employment levels grew by 102,000 in the three months to November, household finances are still under pressure as consumer prices continue to grow faster than wages. Additionally, it's still too early to see any impact for first-time buyers from the abolition of stamp duty on purchases of up to £300,000, which was announced in the November Budget.

Despite the recent rise in the Bank of England Base Rate, mortgage rates are still very low. This, combined with an ongoing acute shortage of properties for sale, will continue to underpin house prices over the coming months.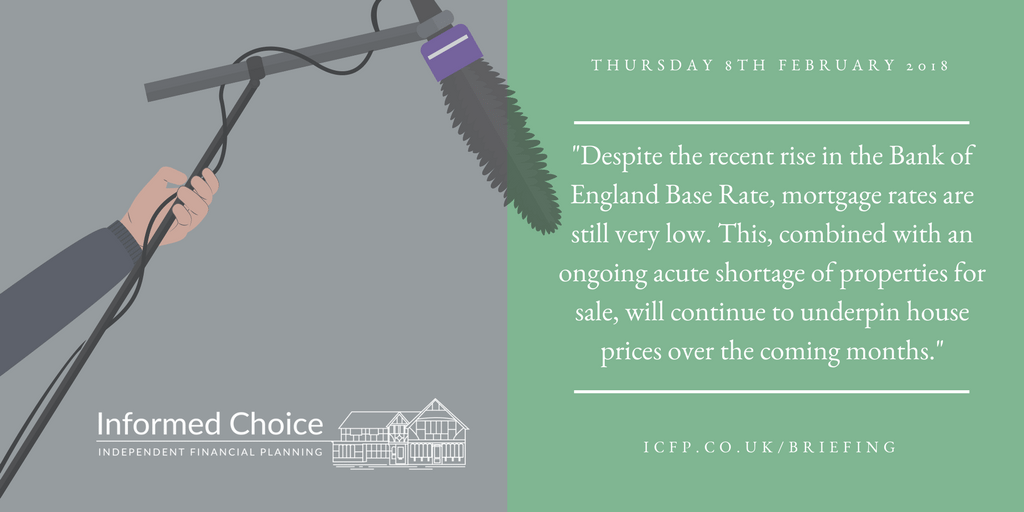 Working past state pension age
Just under three quarters of SME business owners are planning to work past the current state retirement age, with more than a third intending to work well into their seventies. This is according to the latest Aldermore Future Attitudes report which surveyed over a thousand business decision makers across the UK.
The report found that almost two thirds say they would like to be retired by the time they are 65, with nearly half saying they would ideally like to give up work between the ages of 56 and 65. However, less than two in five of the respondents believe they will be able to do so, and 11% maintain that they will never be able to retire.
Carl D'Ammassa, Group Managing Director, Business Finance at Aldermore, said:
Planning for retirement is at the top of everyone's agenda once they reach a certain age, and it is a time that can be fraught with difficulties and concerns. It is understandable that in this current economic climate and with the UK's ageing population, more SME leaders are working long after the state retirement age in order to make ends meet, with over one in ten also required to provide financial support to family members.
Millions to benefit from enhanced benefits
The UK will become one of the first countries to address the challenges of the changing world of work in the modern economy. The 'Good Work plan' comes in response to the independent Taylor Review, published last year, which investigated what impact modern working practices are having on the world of work.
As a result of the review, the government has announced that millions of workers will get new day-one rights with sick and holiday pay to be enforced for vulnerable workers for the first time. New reforms will ensure employment law and practices keep pace with modern ways of working created by rapid technological change. And for the first time the government will be accountable for good quality work as well as quantity of jobs – a key ambition of the UK's Industrial Strategy.
The Prime Minister said:
We recognise the world of work is changing and we have to make sure we have the right structures in place to reflect those changes, enhancing the UK's position as one of the best places in the world to do business.

We are proud to have record levels of employment in this country but we must also ensure that workers' rights are always upheld.

Our response to this report will mean tangible progress towards that goal as we build an economy that works for everyone.
Japanese UK investment talks
Japanese investors in Britain, including the three big car manufacturers, are scheduled to meet with the Prime Minister and Chancellor today. Representatives from Nissan, Toyota and Honda are due to attend the talks which come during tense debate among businesses over Brexit negotiations.
A Downing Street spokesman said:
The attendees will cover the most significant investors in the UK in such areas as banking, life sciences, technology and the manufacturing sector.
Japanese businesses have made significant investments in Britain, totalling billions of pounds over the past decades, with encouragement by successive governments offering access to a business friendly environment from which to trade across Europe.
Anti-Brexit donation
US-Hungarian billionaire investor George Soros has donated £400,000 to a campaign seeking to reverse Brexit. The donation from his Open Society Foundation was made to Best for Britain campaign, which advocates staying in the European Union rather than a soft Brexit, according to reports in the Guardian.
In 1992, Soros famously shorted pound sterling, short selling more than $10 billion of the currency. His actions forced the government to withdraw from the European Exchange Rate Mechanism, giving him the title 'the man who broke the Bank of England'.
Best for Britain was co-founded by Gina Miller, the fund manager who took legal action against the government over its decision to invoke Article 50 last March.
Lord Malloch-Brown, chairman of Best for Britain, said:
We work with campaigners, businesses, unions, politicians and community groups to make sure everyone has a strong campaigning voice.

George Soros's foundations have, along with a number of other major donors, also made significant contributions to our work. Indeed, through his foundations he has contributed £400,000.
Subscribe to The Briefing by email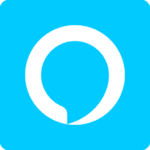 Informed Choice Radio provides a regular personal finance and investment news summary, with an updated Flash Briefing for your Alexa enabled device. Search for Informed Choice Radio in your Amazon Alexa app or visit https://www.amazon.co.uk/Informed-Choice-Radio/dp/B074DZZ1MF/ to enable this Flash Briefing.