The Briefing on Wednesday 7th February 2018
In this edition of The Briefing from Informed Choice on Wednesday 7th February 2018 – struggling to cope with credit card debt, global growth lifting UK economy, urgent appeal from UK PLC, and a sense of calm returns to global markets.
Subscribe to The Briefing by email
Struggling to cope with credit card debt
British consumers are increasingly struggling to cope under an ever-growing mountain of credit card debt, warns the New Economics Foundation (NEF) think-tank.
Using data from the Financial Conduct Authority, R3 and its own modelling, NEF finds that credit card debt is increasingly becoming as unmanageable as payday lending debt was for many before that industry was regulated.
According to the insolvency and restructuring trade body R3, four in ten British adults are worried about their levels of debt. Of those worried about debt levels, half say they are worried about their credit card debt.
Andrew Pendleton, policy director at the New Economics Foundation, said:
Far too many are living under the long, dark shadow of loans they took out and can simply never pay off. This is because the charges they end up paying often amount to more than twice the original amount borrowed.

It's immoral and unfair for lenders to be able to charge so much for credit. It's bad for people but also bad for the economy as money ends up in the coffers of greedy finance companies rather than being spent by families on essentials.

Just as pernicious payday lenders were stopped from charging so much, so other lenders should have their charges capped.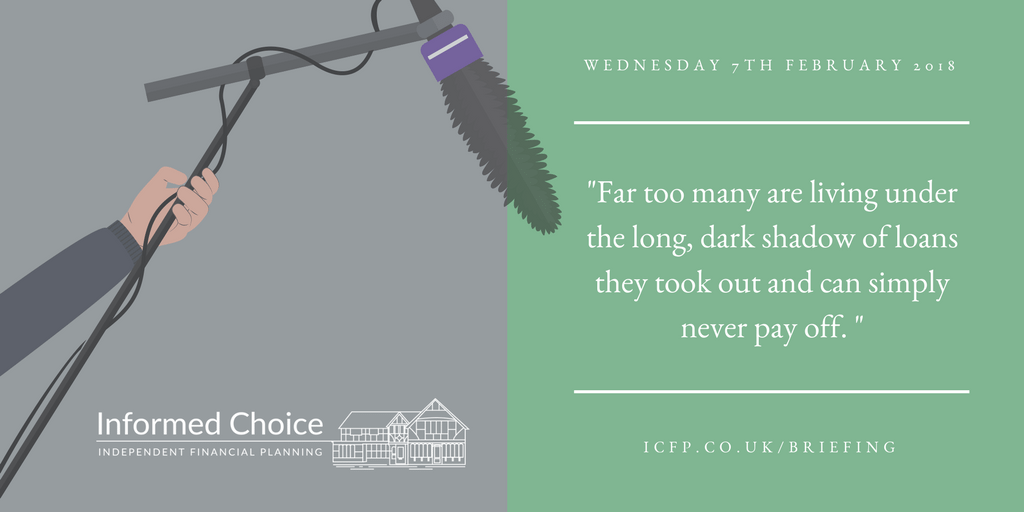 Global growth lifting UK economy
The National Institute of Economic and Social Research has claimed the UK economy is being bailed out by stronger growth in the euro area and global economy. A third of the increase in UK gross domestic product last year can be attributed to better-than-expected global growth.
As a result, the trade boost was "critical" for the UK at a time when the outcome of Brexit negotiations remain uncertain. Global expansion helped raise UK growth from 1.2% to 1.8% last year.
Stronger global growth was also behind the NIESR upgrade to its forecast for UK growth in 2018, from 1.7% to 1.9%. Progress made to date with Brexit negotiations was also behind the improved forecast.
The NIESR is also forecasting global growth of 3.9% this year, raising its estimates for the US, Japan, Canada and euro area by more than the 0.2% forecast increase in the UK.
Urgent appeal from UK PLC
The British Chambers of Commerce has issued an "urgent appeal" to Prime Minister Theresa May to 'get off the fence' on the government's Brexit stance. In an open letter to the Prime Minister, the BCC warns there is "no room for continued ambiguity" with the Article 50 deadline approaching.
The appeal comes as May hosts talks with ministers about the kind of relationship the UK wants with the EU in the future. The Conservative Party is believed to be split between hard-liners and perceived moderates.
Francis Martin, president of the BCC, and Adam Marshall, BCC group director-general, said in the letter that "patience is wearing thin" and "the government must set out its plans."
Sense of calm returns to global markets
Asian stock markets followed the US higher on Tuesday, with improved investor sentiment restoring a sense of calm in global markets.
The Nikkei 225 index in Japan rose 3.2% following a fall of nearly 7% on Monday. A volatile session for US stockmarkets on Monday concluded with the Dow Jones rising by 2.3% and S&P 500 up by 1.7%.
Jane Sydenham, investment director at Rathbones, said:
What we have to remember is stock markets have had a very smooth ride upwards and we've not had a fall of more than 3% for 15 months. There's been a real lack of volatility, which is very unusual.
Subscribe to The Briefing by email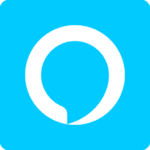 Informed Choice Radio provides a regular personal finance and investment news summary, with an updated Flash Briefing for your Alexa enabled device. Search for Informed Choice Radio in your Amazon Alexa app or visit https://www.amazon.co.uk/Informed-Choice-Radio/dp/B074DZZ1MF/ to enable this Flash Briefing.